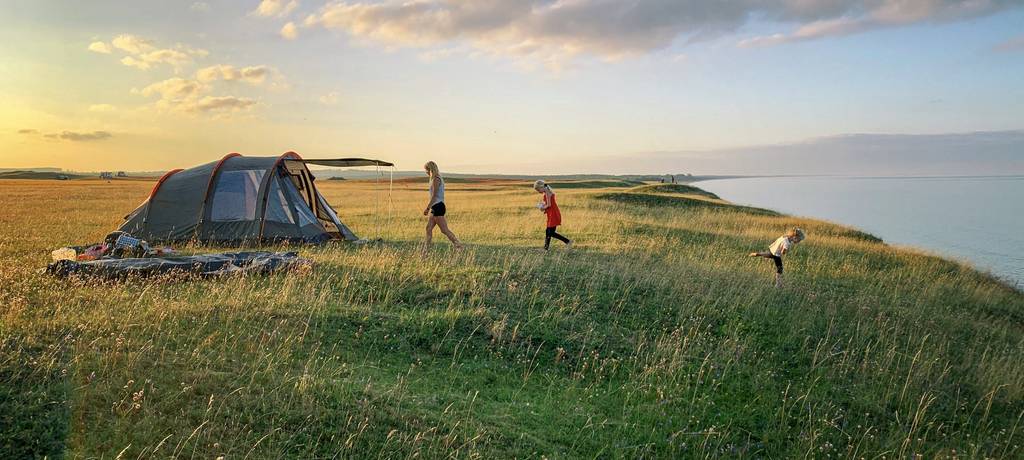 Budget Tours & Affordable Trip Packages
Get inspired by our selection of the best budget tours and cheap trips that will take you to exciting destinations around the world. Find and book your favourite budget adventure package with the best budget tour companies.
Best budget travel adventures
Some destinations are better than others when it comes to planning your ultimate budget holiday. Choose your favourite budget adventure from one of the destinations below.
Tips for budget savvy travellers
Book flights in advance

If you're booking an adventure with the idea of continuing your travels abroad indefinitely make sure you also book your return flight if you're looking to save. Often times paying a little more at the onset for a flexible ticket will save you money in the aftermath should you need to push back your return further. Airlines 'release' their flight seats up to a year in advance and the closer you get to your departure date, the more the prices increase, especially in the last month.

Travel in the off-season

In the travel industry, we separate the year into three seasons: peak, shoulder and off-season. The latter is the ideal time to travel if you're trying to save. Operators will offer cheap adventures at a reduced rate. There will be fewer crowds in normally bustling cities throughout places like Europe and Asia. You may need to contend with shorter daylight hours but all in all, it's a comfortable and cheaper way to enjoy the same travel experiences! 

Save before you start

Make your saving automatic! New York Times bestselling author David Bach has written about finance habits for years and says the best strategy is to make your saving "automatic." In this case, that means setting up a separate account specifically for your travel dreams in addition to your everyday chequing or savings account. Simply go your local branch and speak with a teller about setting automatic deposits into your saving possible. 
Explore the world with one of these budget activities
Budget getaways come in all varieties. Choose an activity that suits your travel desires from our selection below. 
How to save money for travel
Sit back, relax, and let us give you a few quick travel budgeting tips on how to save money for a trip in as little as four months.
Assess your expenditures

The first step of any money-saving endeavour is to calculate your monthly expenses. Don't be conservative here because you'll only hurt yourself. Sit down and make a list of anything and everything you habitually spend money on in a single month. That means you need to count everything from your monthly rent or mortgage payments to your Netflix membership. Knowing what leaves your pocket every month is the first step towards finding ways to save it.
 

Download the right apps

There are seemingly thousands of apps out there in cyberspace claiming to do everything from saving you money to finding international flights from Toronto to Shanghai for less than the price of a Starbucks coffee. So maybe you're exhausted and tempted to skip over this section. But wait! Because we are your personal travel experts, we've actually tested out a few of these apps ourselves and can verify which ones are worth the MB. For cheap flights: Hopper; for expense tracking: Trail Wallet; for the motorists: GasBuddy, and for everyday budgeting: You Need a Budget.
 

Skip the morning coffee run

You'll quickly realize after completing your expenditure assessment how quickly seemingly minuscule purchases begin to add up. Your morning coffee may seem like a small price to pay for the sake of being caffeinated, but if you're snagging one every morning of your 5-day work week, you could end up spending more than a small fortune over the year. First of all, fancy coffee drinks are overrated. Secondly, if the "treat yourself" aspect is the main appeal of this pricey habit, invest in an excellent french press and turn your morning coffee at home into a special moment between you and only you. We promise it quickly becomes one of the best things about the day!
 

Take public transit or reduce car usage

This one is to all the motorists out there! If you're driving to work for the sake of convenience but throughout the entire drive you're lost in a cloudy fog of wanderlust, it might be time to ditch the car in favour of public transit. Not only will you save serious money on gas each week, but your car will also require less maintenance, your insurance premiums can go down and you'll be able to make your commute more interesting since your hands will be freed up for activities like reading or snacking. If you're planning to travel long-term once you've saved enough, a great way to kickstart the party is by selling the vehicle entirely.
 

Cancel your gym membership

Now, of course, we believe that a responsible diet and exercise are an essential part of any life well-lived (just like travelling), but gym memberships can be one of the biggest scams out there concerning your return on investment. Unless you're going to the gym 4-5 times a week and taking advantage of any and all the extra services included in your membership, you are likely missing out on the value. Instead, opt to design a workout regimen at home. Invest in weights, a resistance band, and a bicycle. You'll be surprised at how much the human body can achieve outside of a gym!
 
Best budget adventure deals
Best budget adventure companies
BUDGET TRAVEL TIPS HAND-PICKED BY OUR TRAVEL EXPERTS