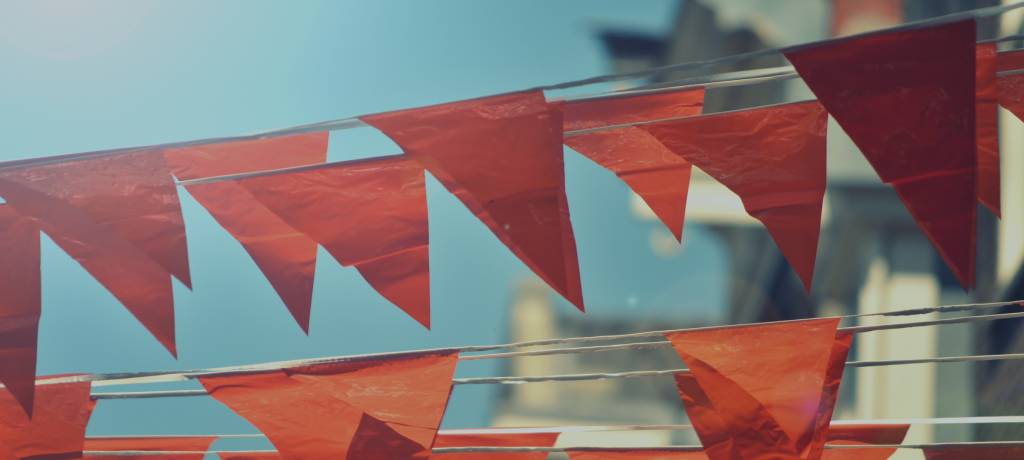 King's Day Tours & Trips
King's Day in Amsterdam is the ultimate can't miss birthday party of the year. Held annually on April 27th, this national holiday celebrates King Williem-Alexander's birthday and brings more than one million people to Amsterdam every year.
What to Do On King's Day
Shop at the Vrije Markt

Grab your breakfast and make your first stop the Vrije Markt (or Free Market) which begins as early as 7:00 am. This is an incredibly unique market experience as everything you'll find is typically no more than a knick-knack from the seller's home. Pick your favourite second-hand treasure and begin negotiating. Don't be diswayed if the seller suddenly raises the price on you...that's part of the fun! It is of course possible to find some great items hidden amongst the average ones as professional traders also show up on this day to sell their wares. The lively haggling typically peaks around 11:00 am and the market clears out around 4:00 pm.

Watch boats at Prinsengracht Canal

You can spend your afternoon on the Prinsengracht Canal, watching thousands of decorated boats float by. There's a happening party on nearly every boat and if you're lucky you may even be invited by some merry locals to climb aboard and join in the fun. An important tip to note is that most boats don't have a bathroom so keep an eye out for a docked plasboot (bathroom boat).

Enjoy the music at Museumplein

If music is your passion, you have plenty of options to fill the rest of your day with! Head to Museumplein, a big open air pop and disco music festival. This particular location is very popular with young people who hang out on the grassy square all day, dancing and partying. You can also head to Jordaan, a trendy spot to shop while enjoying the musical stylings of local folk singers performing popular Amsterdam songs. 

Hit the bars on King's Night

Amsterdam comes alive with celebrations the evening before King's Day, referred to as — you guessed it — King's Night. The bars and clubs of the city organize a plethora of special parties and concerts to kick off the birthday celebrations that continue on into the morning, typically not stopping until the end of King's Day.

Try tompouce

Of course a birthday party isn't complete without an abundance of confectionary treats to satisfy your sweet tooth! There are hundreds of street food vendors lining every road and it's highly recommended you sample the local speciality: tompouce, a sweet pastry covered in orange icing and packed with cream.

Visit museums

When you need a break from the chaos of the street-filled parties, you can check out one of the few museums that are still open despite the national holiday. Your options include The 

Van Gogh Museum

, the 

Rijksmuseum

(the only museum in the world you can ride your bicycle through), the 

Stedelijk Museum

 and the world famous 

Anne Frank House

.
King's Day Facts
What is King's Day?

King's Day, held annually in Amsterdam, the Netherlands, is the ultimate can't miss birthday party of the year. King's Day used to be called Queen's Day, the name of the holiday simply changes based on who's leading the monarchy at the time. That means the day of this holiday can also change based on the next King or Queen's birth date.

When is King's Day?

King's Day is held annually on April 27th. This national holiday celebrates king's birthday and brings more than one million people to Amsterdam every year, despite it being regarded as a fairly well kept secret to foreigners.

Who is the King of the Netherlands?

Since 2013 when his mother abdicated the throne, Willem-Alexander of the Netherlands has been the King of the Netherlands. A popular monarch, King Willem-Alexander is a trained pilot who made headlines in 2017 for revealing that he occasionally works as a co-pilot for KLM! King Willem-Alexander is married to Queen Maxima, and together they have three daughters: Catharina-Amalia, Princess of Orange, Princess Alexia, and Princess Ariane. 

Why is everyone dressed up in orange on King's Day?

The Dutch Royal Family are members of the House of Orange, a political family dating back to the 16th century. Because of this, the colour has come to symbolize national pride. King's Day is one big example of this, as locals and visitors alike dress in orange to celebrate the King's birthday!

How is the weather like during King's Day?

As the Dutch say, April doet wat hij wil! (April does what it wants). The weather is often unpredictable, but in early April expect lows of about 4 degrees Celsius and highs of 11. In late April, when King's Day takes place, things are a little warmer. Expect lows of around 6 degrees Celsius and highs of about 15. 

Where should I stay for King's Day in Amsterdam?

To secure affordable and centrally located accommodations make sure you book way in advance! You'll want to stay as close to the city's centre as possible to enjoy King's Day on foot because public transport is restricted to the outskirts during this time due to crowds and road closures. Amsterdam South is a good place to find accommodations and anywhere close to Museumplein will allow you to knock a few attractions off your King's Day bucket list right away.
How to Get to Amsterdam
By bus

Getting to Amsterdam by bus is often a cost-effective and simple method. Routes from London via France and Belgium are available through Megabus, while several other operators, such as iDBUS, Flixbus, and Eurolines, offer routes from France and Germany. There are several pick-up and drop-off areas in the city centre, allowing visitors on tour to be dropped off in the heart of the city. 

By train

There are several routes into Amsterdam by train from elsewhere in Europe and the United Kingdom. The Eurostar offers a route from London, with an option to connect to Amsterdam-bound trains in Lille, Paris, or Brussels. There are also direct options from both Berlin and Frankfurt in Germany. 

By boat

There are also a few options for travelling to Amsterdam via water vehicle:
- By boat at the Passenger Terminal Amsterdam
- DFDS Seaways Ferry from Newcastle to Ijmuiden
- Stena Line Ferry from Harwich to Hoek van Holland
- P&O from Hull to Rotterdam

By car

Traffic in Amsterdam is on the right-hand side of the road, and the Dutch road network is one of the safest in Europe. However, driving in Amsterdam is not generally recommended, as the streets are narrow and there are many different hazards, such as trams and cyclists. In addition, roads will be packed or closed on King's Day, so, if you plan on driving to Amsterdam for this celebration, parking at your accommodation and taking public transit into the city is recommended.

From the airport

You can take a taxi from the airport to the city centre (approx. 30 minutes) but it will cost you around €40. Keep in mind that you are not advised to take rides from drivers that solicit you within the airport as these are not legal taxi drivers. Schiphol train station is located beneath the airport. Intercities and slower trains from the Nederlandse Spoorwegen (Dutch Railways - NS) can take you to Amsterdam Central Station (city centre), Amsterdam Zuid (World Trade Center) and Amsterdam RAI (conference centre). 

Getting around town

Do your best to choose accommodations that will allow you to explore the city centre on foot during King's Day. It will be impossible to take a taxi or drive a car throughout the city centre on this day and most public transit will be rerouted to avoid the downtown core where the parties are held. Your transportation options will greatly increase following the conclusion of King's Day and you can look forward to taking advantage of one of the best public transit systems in the world!
King's Day Essentials
Book accommodations early
Wear your best orange clothes and accessories!
Watch out for pickpockets and secure your valuables
Wear comfortable walking (and dancing) shoes
Withdraw your cash in advance as you'll need it in order to participate in the Free Market
If you hate large crowds, avoid this festival
The majority of the city centre's public transit system is suspended on King's Day, plan alternative arrangements to get around
Other Adventure Styles You Might Like
Discover the world with our vast selection of private, group and tailor-made tours.
Unearth your world. Get lost in the intricate details of the

Mona Lisa

, sleep under impossibly star-filled skies in a

bedouin tent

, or listen to tales passed down by generations with cultural immersions that capture your heart. You're invited to...

See More

Let your hair down, get out of town and just have fun. When was the last time you could truly say you did that? From the beer-swilling songs of

Oktoberfest

to the world's biggest street party in

Rio

, festival travel guarantees good ol' fashioned...

See More

Calling fellow adventurers! Tossing up between a hike of

Mount Fuji

to admire sunrise views, a kayaking excursion on pristine

Lake Louise

, or even a stroll through the vineyard valleys of the

Rhine

? On an explorer tour, you don't have to choose....

See More
FESTIVAL TRAVEL INSPIRATION BY TOURRADAR