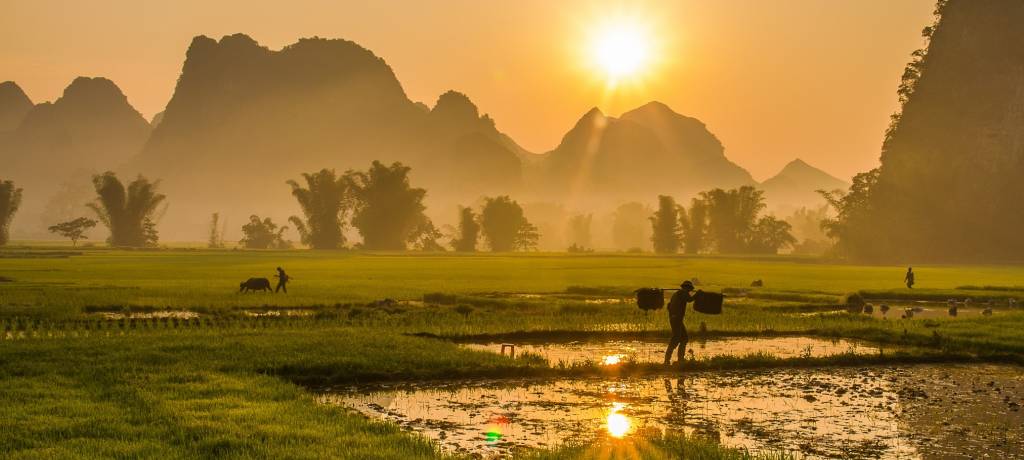 Photography Tours & Trips
With the right guidance and support from a local expert, a photography tour is one of the best ways to combine your vacation with a creative learning experience where you can refine your photography skills. Whether you want to photograph the wildlife in Tanzania or you're chasing the northern lights in Europe, a photography tour is an amazing experience. 

 
See all photography tours
Types of photography tours
If you've decided you want your next adventure to be a photography tour, the next step is to consider what you'd like to photograph! There are several different kinds of photography tours, from wildlife photography in India to landscape photography in Europe and much more. 
Nature photography is a great way to get up close and personal with wildlife without harming them or their environment. On a wildlife photography tour, travellers will have a chance to spot tigers in India, bears in the USA, and the Big Five in Africa, and leave with the perfect souvenir - amazing photos of all the animals they came across. 

See more

There are so many things to see and people to meet while travelling - immersing yourself in a new culture is one of the best reasons to get out of your comfort zone and explore a new place! With a people and culture photography tour, you can learn how to recreate the feelings you had when you first set foot in Europe, or the first time you tried pizza in Italy. 

See more
Popular photography vacation packages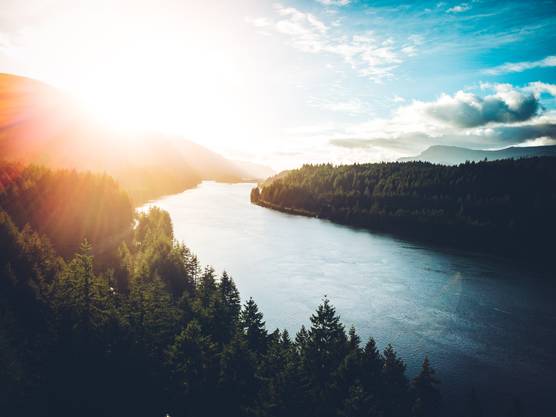 Private photography tours
Add your personal touch to one of our ready-to-book adventures and enjoy a tour focused solely on your travel group. Whether you photograph the wildlife in India or chase the northern lights in Europe, the world is yours on a private tour.

If you're looking to book a tour for four people or more, send us a message and we'll do the hard work for you!

✓ Personal - make your adventure more you
✓ Private - enjoy a tour focused solely on your travel group
✓ Professional - access our Travel Experts' insider knowledge
 
Popular destinations
Every good photographer knows that a great shot can be found nearly everywhere, but most can also agree that there are certain parts of the world that were just made to be photographed! On your photography tour, you can opt to photograph wildlife, nature, landscapes, or anything else that catches your eye. 
From national parks to cities that never sleep, the USA has countless landscapes and attractions just waiting to be photographed! So, get ready for the photography tour of a lifetime: gaze upon the NYC skyline, spot bears in the Alaskan wilderness, or enjoy a stunning sunset at the Grand Canyon.

See more

The "Land of Fire and Ice" is an amazing photography destination, especially for budding nature photographers! During photography tours in Iceland, travellers can photograph stark black beaches, lush green waterfalls, and, with the right timing and a little luck, the magnificent northern lights. 

See more

A photography tour in Tanzania is an adventure unlike any other! Focus your camera lens on spectacular sights such as zebras, crocodiles, and wildebeests in the famous Serengeti National Park or explore the extraordinary Ngorongoro Highlands and document the beautiful traditions of the Maasai.

See more
Photo tour know-how
Know your gear

Photography tours often bring travellers outside of their comfort zone, so it's important to know your camera inside and out! If you can, bring a camera that you have experience with and are used to working with - the familiarity will help when you're far from home! Before you leave, make sure to study up on your camera's features, and play around with settings so there are no surprises once you set out. 

Invest in a tripod

Bringing a tripod along on your photography tour may be one of the best decisions you make! Using a tripod is one of the only ways photographers can guarantee a stable shot, which is extra important if you're planning on taking long exposure shots (hint: these shots are particularly great for photos of waterfalls and the northern lights!). Tripods are also great if you're photographing during inclement weather, such as strong wind conditions, and if you need to zoom in from a long distance. 

Maintain a safe distance

If you're planning on photographing wildlife, it's absolutely crucial to maintain a safe distance. Not only will this improve your photos - shots of animals acting naturally are always beautiful - it will keep you safe during the process. Keeping your distance is also good for the animals; new, strange people approaching them could stress them out and lead to health problems such as anxiety. 
Choose your preferred tour length
Photo tours for every type of traveller
Photography tours aren't just for expert photographers! You'll find a photography tour for every level of experience and every type of traveller. Solo travellers will love the chance to learn new skills and meet new people on the road. Senior travellers will find photography tours with a slower pace and more accessible excursions. There are even luxury photography tours available! No matter what you want to photograph and what kind of traveller you are, you can find a photography tour for you.
 
Solo travel is all about exploring a new place at your own speed, while maybe learning a little about yourself and meeting like-minded individuals. What better way to do that than while on a photography tour? Spot wildlife, take amazing shots of some of the world's most beautiful landscapes, and make your next solo excursion one you won't forget. 

See more

Since photography is a relatively gentle hobby, it's perfect for senior travellers looking to try something new on their next adventure! Visit Europe, India, or anywhere in between to immerse yourself in a new culture while learning a new skill. Senior photography tours are often less fast-paced than others, allowing everyone to get the perfect shot. 

See more

Sometimes, we all need a bit of luxury! In our luxury photography vacation packages, travellers will be able to master the art of photography and explore a new destination while never sacrificing the gourmet food, five-star accommodation, and world-class excursions that come with luxury travel. 

See more
Photography tours reviews


FAQ
What should I bring on the photography tour?

As is often the case while travelling, we recommend you pack lightly! Photography tours require plenty of gear, such as lenses, tripods, and, of course, your camera. It's always a good idea to bring extra memory cards, batteries, and chargers, and dress in layers for those chilly sunrise shots. Keep in mind suitcase space will be limited.

How big is the group?

The size of the group varies from tour to tour, but photography tour groups are usually small. Generally, travellers can expect anywhere from two people on a private tour, to up to 15. The size of the group will be adjusted to ensure optimal photography opportunities for everyone. 
 

What photography skills do I need to join the tour?

While there are certainly photography tours out there for experts, generally speaking it's expected that there will be some beginners in a group. Being familiar with your gear and knowing your camera's basic settings is usually enough: your guide will help with the rest! 
 

Will there be a professional photographer on the tour?

Usually, there will be a professional photographer on the tour who will be available to answer questions, give tips, and share their knowledge. However, this isn't always the case, and travellers should always check with their tour operators to learn who will be guiding the tour beforehand. 
 
Contact our Travel Experts
+1 844 311 8331
24/7 Support
Our team of experienced tour specialists have travelled to hundreds of countries around the globe and have decades of first-hand travel experience to share. Contact us now to have all of your tour-related questions answered!
A TRAVEL MAGAZINE BY TOURRADAR